What is Value Chain?
Value Chain is a concept used in connection with Supply Chain Management.It considers the complete value of a product in an extended supply chain.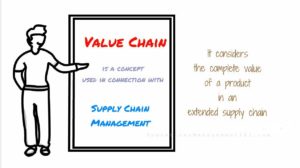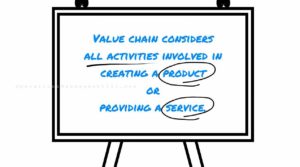 For a goods manufacturer, value chain consists of the following activities:
Research & Development
Product Design
Raw Materials purchase
Production
Sales & Marketing
Delivery
Service & Support
Customer Relations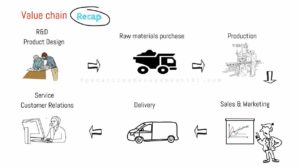 A Value Chain is different from Supply Chain
A value chain is broader in scope than a supply chain.
A supply chain is a portion or a subset of a value chain that focuses on the physical movement of material and goods and the related flow of information and financial transactions.